Who Is Ranveer Brar?
To those of you who don't already know this famous person, Ranveer Brar is not a businessman, not an actor, not an athlete but he is our very own desi chef. Ranveer is as awesome as his dishes. To know more about him and his life, keep reading this till the last.
Apart from a celebrity chef, he is also a food stylist, television host, TV show judge. He has a YouTube Chanel too where he shares the recipe of hundreds of authentic food items. his subscribers and people, in general, loves him a lot because of his easy and laid back behavior.
He not only shows the recipe on his channel, but he also explains everything extremely well. What is even more interesting about him is that he loves to tell stories from his childhood in every recipe he makes.
He is a part of multiple cooking TV shows, and some of them are Fryday, Raja Rasoi Aur Andaaz Anokhaa, Tiffin, Global Cuisine, Station Masters, and several others. He is very much praised for all these TV shows.
Which brought Ranveer Brar exposure in Indian Media is he being the judge in the popular TV cooking show Master Chef India, which is an Indian adaptation of British Master Chef. After which he started appearing regularly on several other TV shows as well and that only added up to his fame.
How Was Ranveer Brar As A Kid? His Childhood
Popular chef Ranveer Brar, born in Lucknow in a Sikh family on 8th February in the year 1978, which makes him 43 years old currently. He was born to Ishwar Singh and Surinder Kaur.
He was not much into cooking until the age of 13, he would rather spend his Sundays in the Gurudwara. His interest in cooking bloomed when he witnessed a local kebab vendor at the roadside. It was then when he decided he wants to pursue cooking as his career.
Later he joined the Institute of Hotel Management In Lucknow to study cooking professionally, Ranveer Brar recipes are very popular in India and he even took India higher in the global culinary world.
How Ranveer Brar's Career Took Off?
He joined the Taaj Mahal Hotel after graduating from IHM aka Institute Of Hotel Management. The chef Ranveer Brar opened a seafood restaurant called Morisco in his early years in 2001. Later on, he came up with an Italian restaurant named il Camino.
His final opening was a small open-barbeque eatery which he named fishtail. All of these makes him even greater in his career, no one would have risked their hard-earned money like this at the very early stage of their career. But he chose to do so and succeeded as well.
He is an inspiration for a lot of chefs in India and even abroad. What's more interesting about chef Ranveer Brar is that he never stopped dreaming and achieving.
In the year 2003, he joined a newly opened hotel called the Radisson Blu Hotel as an executive chef in Noida. He even became the youngest executive chef for the same at the tender age of 25.
After achieving all these milestones he moved to the United States to inaugurate a fine Franco Asian restaurant named Banq. Ranveer got so many praises and appreciations from around the world for this restaurant of his. His restaurant Banq even won the best restaurant in the world award by the magazine named Wallpaper.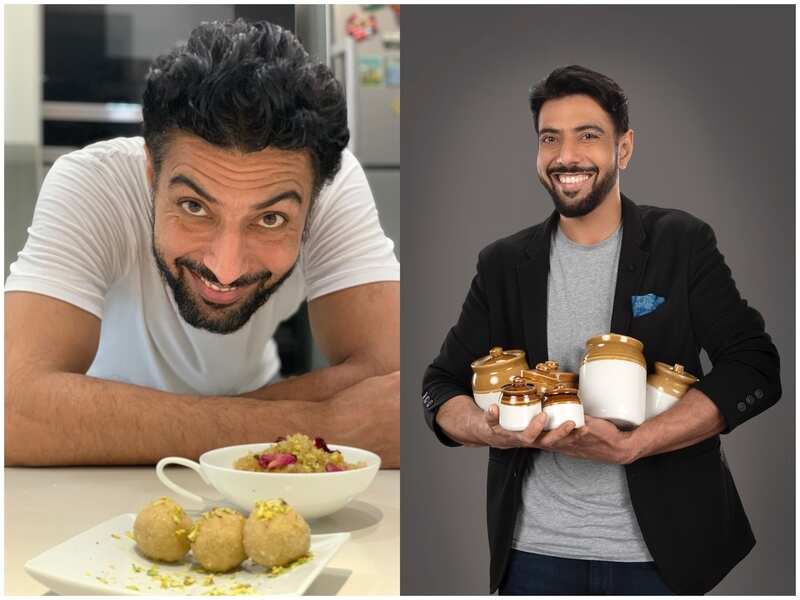 He got so popular in the United States that the oldest restaurant in Boston named the One World Hospitality Group as the head corporate chef.
After that Ranveer Brar recipes got so popular in India that he has to move back to India because of his high demand. He then joined the Novotel as the senior executive chef in Juhu Beach Mumbai.
Then chef Ranveer Brar even created and designed a special menu for MTV's chain of restaurants in India. They have 3 branches of the restaurant in India, one in Delhi another in Mumbai and Chandigarh.
The Highs Of Ranveer Brar's Career?
Then popular Indian chef Ranveer Brar formed and specially created an artisan line of meal kits collaborating with Hauye Chef in 2015.
He even opened a vegetarian restaurant in 2016 in Mumbai and named it Tag Gourmart Kitchen by Ranveer Brar. He was then invited to Canada to form another restaurant there in GTA Canada in the year 2017 and named it Mayura.
He has also collaborated with several other small, medium and large organizations to come up with new restaurants, meals, menus, cuisines and so many other things. One of his important collaborations is with Mercedes Benz India.
Chef Ranveer Brar wife And His Personal Life
Ranveer is a very private person, he never discussed his love life or affairs openly in the media, so there is limited information about his personal life.
Chef Ranveer Brar wife name is Pallavi. Both of them dated for a few years before their marriage and eventually tied the knot.
Ranveer Brar's wedding photos are easily available on the internet and you can find them online if you wish to see them.
Chef Ranveer Brar wife Pallavi is a sweet and caring person and they are often spotted together in important events in the city and abroad. Ranveer often gives credit for all he is today to his wife and even says nothing would have been possible without her support.
They even have a sweet baby boy named Ishaan, he was born on 1st December 2014 and is currently 6 years old.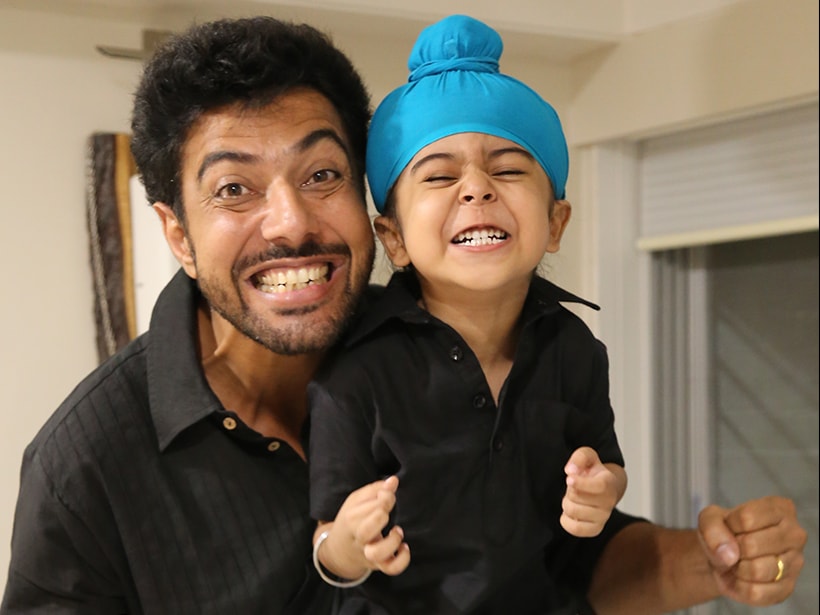 Ranveer Brar Cooking Line
Ranveer Brar has a cooking line as well. In his online cooking line store, he has Ranveer Brar cookware and Ranveer Brar kitchen products. All of his personal favourite cookware and kitchen products are available in the shop.
If you are keen to know what the master chef uses to create such brilliant dishes and purchase them for yourself too then you can shop from Ranveer Brar kitchen products.
Apart from Ranveer Brar cookware his shop also has his amazing recipe books and all the books about cooking and stuff that he has ever written.
Some Of Ranveer Brar's Awards and Recognitions Includes
He is an honourable member of the James Beard Foundation.
Marryam H Reshii mentioned Ranveer in his popular book celebrated chefs of India.
He is one of the top 50 chefs in India's Culinary Forum Book.
He is the first-ever Brand Ambassador of Philips India Kitchen Appliances.
He is the first Brand Ambassador of Italy's Bertolli Olive oil.
He even became the Brand Ambassador for Go Cheese India in the year 2015.
He is the awardee of Indian of the year and TV host of the year in the year 2017.
Conclusion
Chef Ranveer Brar is an inspiration for many. His strong will power and constant hard work brought him where he is today. And he is a hard-earned chef of India who took India to the Top of the Culinary world.